Dear Friend,
This week, Jewish Federations continued to advocate for a solution for Ukrainians whose status is set to expire later this month or in early April. Today an article in the AP (which has been reprinted in over 400 outlets) highlighted the recent letter Jewish Federations together with HIAS and NJHSA sent to the Department of Homeland Security, urging the administration to renew their status without any lapse in benefits or work eligibility. The article also featured the story of a Ukrainian newcomer resettled by Jewish Family Services of Greenwich, one of the 20 communities receiving grants for resettlement of Ukrainians from Jewish Federations in partnership with the Shapiro Foundation.
President Biden included $360m for the Nonprofit Security Grant Program (NSGP) in his FY24 budget proposal, unveiled Thursday. Further details about the budget are forthcoming next week. Last month, Jewish Federations sent a letter signed by 123 Federations and JCRC to the House and Senate Appropriations Committees thanking them for including our priorities in the FY23 spending package and urging them lawmakers to keep them top-of-mind for FY24. To support communal security needs here in Western Massachusetts, please take a look and consider contributing to SecureMass, our local Jewish community security fundraising campaign.
The death toll in the massive earthquake in Eurasia in February has reached 45,000. For the last four weeks, Jewish Federations, in partnership with JDC, have aided thousands of earthquake victims by providing warm clothing, hot meals and shelter. Jewish Federations have already contributed nearly half a million dollars to JDC's work in the region. Donations can be made here. Thank you to everyone who has already contributed!
As an upcoming event opportunity, the Jewish Federation of Western Massachusetts is excited to be joining The Braid's Live on Zoom Season of Shows in 2023, featuring the newest Salon Theatre Show – "Out Loud: Daring stories of the Jewish LGBTQIA+ Community," a new work of theatre from The Braid, live on Zoom. Real experiences, brought to life by professional actors.
Choose from two different dates and times for this event:
Sunday, March 19 at 2:00pm
Sunday, March 26 at 7:00pm
The virtual series of shows is available at a subsidized rate for donors to the 2023 Annual Campaign, and available to students and all community members. Your donation in any amount to the 2023 Annual Campaign will help fund the needs of our Western Massachusetts Jewish community and beyond in 2024. With your support, the Federation continues to do good that goes everywhere!
We are also seeking sponsors for these performances and other events throughout the year! Contact Donor Impact Officer Bobby Naimark at bnaimark@jewishwesternmass.org or 413-737-4313 for more information or see our Partnerships page here: https://jewishwesternmass.org/corporate-and-professional-partners-program/.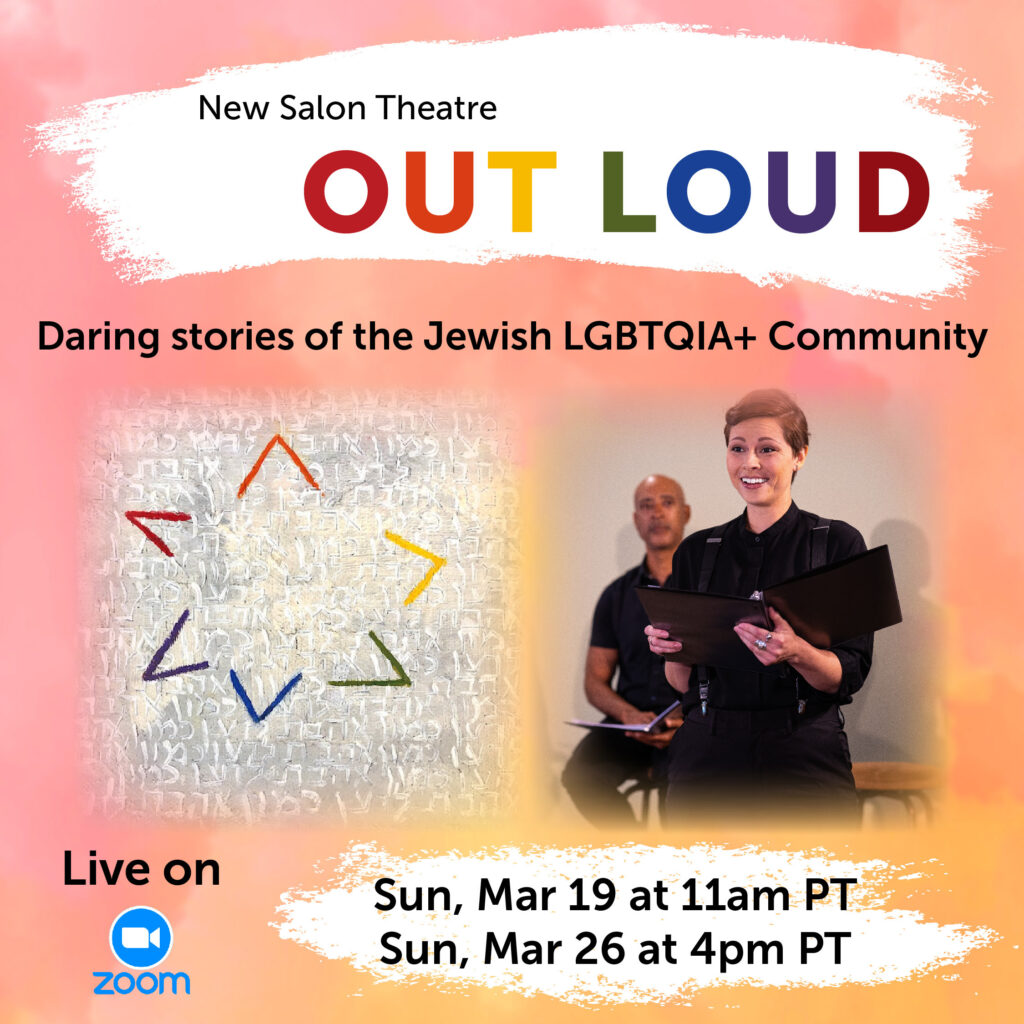 Additional updates and reminders from our national network:
In partnership with Jewish Federations on their sparkling new series, "Across the JEW.S.A.", the Unorthodox Podcast journeyed to Seattle this week to learn about the city's Sephardic community.
JEDI is organizing a webinar on Tuesday, March 14 at 5:30 pm ET to educate Jewish communal professionals and lay leaders on how to design programs and communal spaces that address the safety and security needs of the LGBTQ+ community. To register, click here.
Please consider joining members of our local and national Jewish communities to travel to Israel this April for the Israel at 75 General Assembly, which kicks off on Sunday evening, April 23 and concludes on Wednesday, April 26. We will explore issues facing both Israel and the Diaspora, enjoy uniquely Israeli experiences, and join festive celebrations of Israeli Independence Day. For FAQs and the draft itinerary, click here. To register, click here.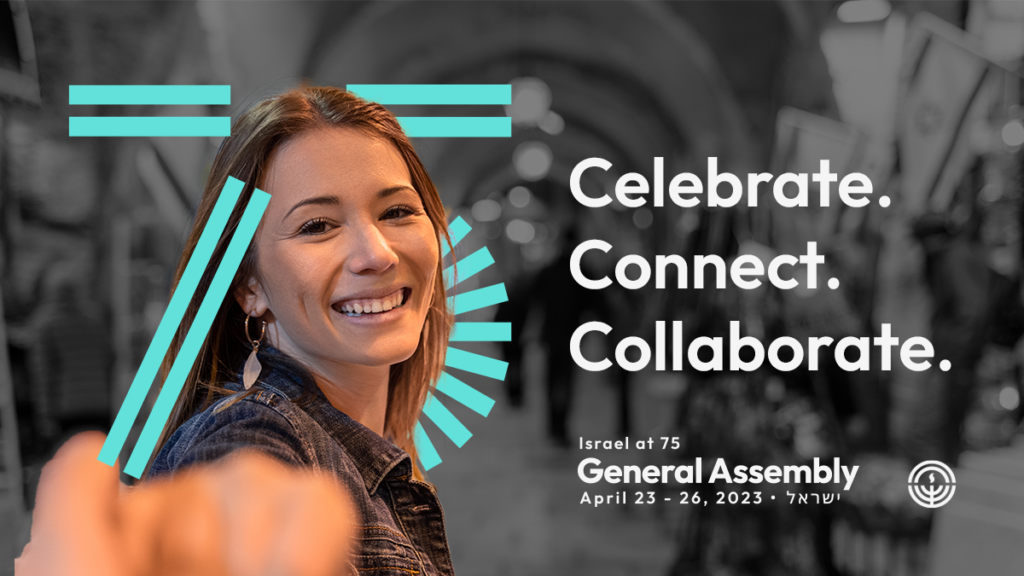 Please also join us for the exciting National Mission that will kick off on Wednesday, April 19 and continue through the General Assembly. The price includes the General Assembly and accommodations throughout both the lead-up to the conference and the conference itself.
Your trip to Israel, whether directly with our Federation or with another organization or group, may be eligible for a grant from our Israel Travel and Mission Funds. You can apply for up to $1,500 per person by clicking here.
Shabbat shalom,