Dear Friend,
This week, we mourned the death of Elan Ganeles, z''l, a 26-year-old Israeli-American from West Hartford, CT who was killed by terrorists near the Dead Sea on Monday. Elan was in Israel to attend a friend's wedding when he was shot. We send our deepest condolences to the Ganeles family and to Elan's many friends here in Western Massachusetts as they cope with this inconceivable loss. Elan was an alum of Hebrew High School of New England (now New England Jewish Academy), one of our Federation's constituent agencies, and had close ties with many here in our area.
Three weeks after the catastrophic earthquakes near the Turkish-Syrian border, Jewish Federations continue to provide massive amounts of humanitarian relief. For details, click here. We are grateful for the support of our local community toward this international effort.
On a lighter note, we look forward to the many celebrations planned for Purim in the days ahead, and hope to see you at one or more of these events! You can see more details on the community calendar by clicking here.
Additional updates and reminders from our national network:
JEDI is organizing a webinar on Tuesday, March 14 at 5:30 pm ET to educate Jewish communal professionals and lay leaders on how to design programs and communal spaces that address the safety and security needs of the LGBTQ+ community. To register, click here.
In an impassioned letter sent this week to the Department of Homeland Security, Jewish Federations of North America, HIAS, and the Network of Jewish Human Service Agencies called on the Department of Homeland Security  to ensure that thousands of displaced Ukrainians who were granted one-year humanitarian parole can renew their parole, which expires in March, without fear of deportation, loss of benefits, or the expiration of work permits. Click here to learn more.
Also this week, a group of senators introduced legislation to expand incentives for charitable giving, with the aim of attracting increased donations to charitable organizations, houses of worship and religious organizations. Jewish Federations are enthusiastically supporting this proposal. For details, see this Jewish Insider article.
Please consider joining members of our local and national Jewish communities to travel to Israel this April for the Israel at 75 General Assembly, which kicks off on Sunday evening, April 23 and concludes on Wednesday, April 26. We will explore issues facing both Israel and the Diaspora, enjoy uniquely Israeli experiences, and join festive celebrations of Israeli Independence Day. For FAQs and the draft itinerary, click here. To register, click here.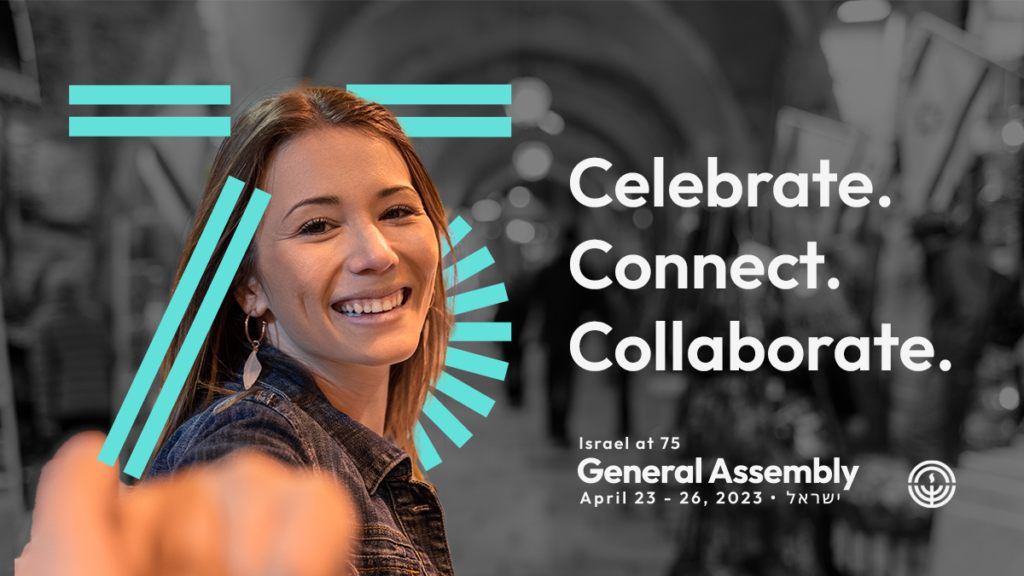 Please also join us for the exciting National Mission that will kick off on Wednesday, April 19 and continue through the General Assembly. The price includes the General Assembly and accommodations throughout both the lead-up to the conference and the conference itself.
Your trip to Israel, whether directly with our Federation or with another organization or group, may be eligible for a grant from our Israel Travel and Mission Funds. You can apply for up to $1,500 per person by clicking here.
Shabbat shalom,