SecureMass: A Jewish Community Security Campaign
SecureMass is a program created to ensure the safety and resiliency of our community. Funded in part by LiveSecure, a security campaign recently launched by the Jewish Federations of North America, our Federation will be able to provide the training, tools, and resources needed to protect those inside our Jewish community centers, synagogues, schools and summer camps.
Nationally, LiveSecure collaborates with the Secure Community Network (SCN), the Department of Homeland Security, National Counterterrorism Center, and the Anti-Defamation League to fight antisemitism and keep our communities safe.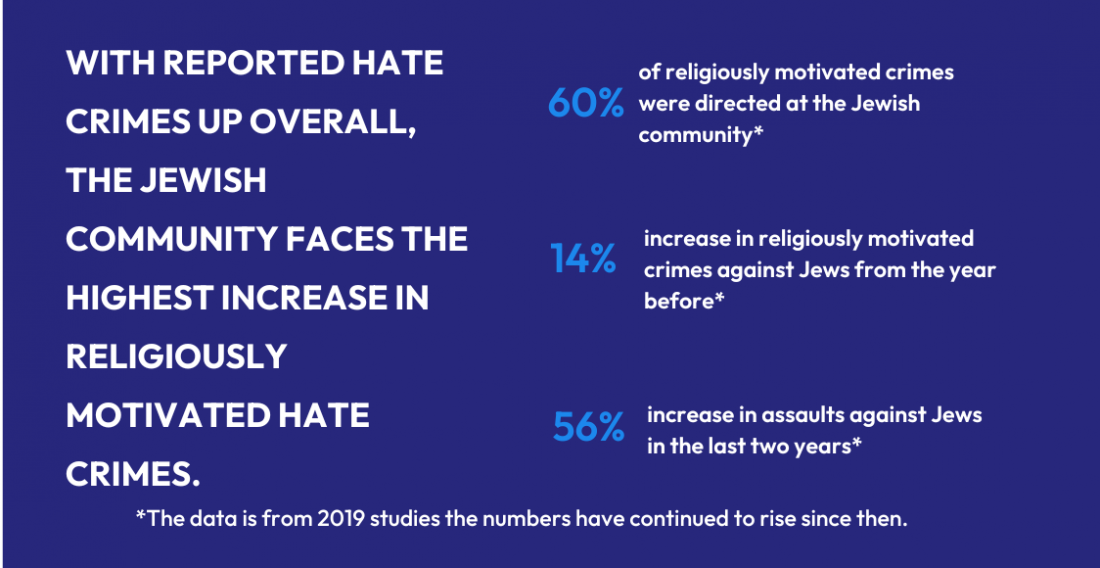 In Pittsburgh, in Poway, in Monsey, and as recently as Colleyville, Texas – violent antisemitism has rocked our Jewish communal institutions. But in every instance, the survivors of these attacks stated they would not have made it out alive without the security measures that their institutions implemented. As one survivor of the deadly Tree of Life shooting said: "I would have been the 12th casualty that day had I not had the training."