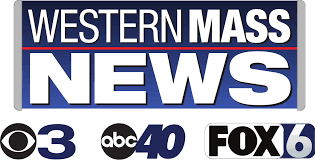 Study: Mass. ranks second in number of white supremacist propaganda incidents
SPRINGFIELD, MA (WGGB/WSHM) – Some new and disturbing data released this week by the Anti-Defamation League showed a nationwide surge in white supremacist propaganda in 2022, with Massachusetts ranking second highest in the nation.
"It's very startling…The commonwealth is such a diverse place all the way from here in western Massachusetts to the Boston area that you wouldn't find these sort of things on a regular basis," said Bobby Naimark with the Jewish Federation of Western Massachusetts.
Naimark reacted Wednesday to the latest hate numbers coming out of the Anti-Defamation League for 2022, which showed Massachusetts second to Texas with the highest incidents. In taking a closer look at the ADL's 'Hate, Extremism, Antisemitism, Terrorism (H.E.A.T.) map,' we see a breakdown state-by-state, which showed incidents of antisemitism and white supremacist propaganda and events.