Dear Friend,
Going into this Shabbat, we are looking forward to Sunday's live online performance from The Braid, which we are thrilled to offer to our community members!
Support the right to be yourself. Stories full of humor, forgiveness, beauty and love from the queer community in Out Loud, a new work of theatre from The Braid. FREE!Live on Zoom Sun, Mar 19 at Sun, Mar 19 at 2:00pm ET and Sun, Mar 26 at 7pm ET. Real experiences, brought to life by professional actors.
Choose from two different dates and times for this event:
Sunday, March 19 at 2:00pm
Sunday, March 26 at 7:00pm
We are also seeking sponsors for these performances and other events throughout the year! Contact Donor Impact Officer Bobby Naimark at bnaimark@jewishwesternmass.org or 413-737-4313 for more information or see our Partnerships page here: https://jewishwesternmass.org/corporate-and-professional-partners-program/.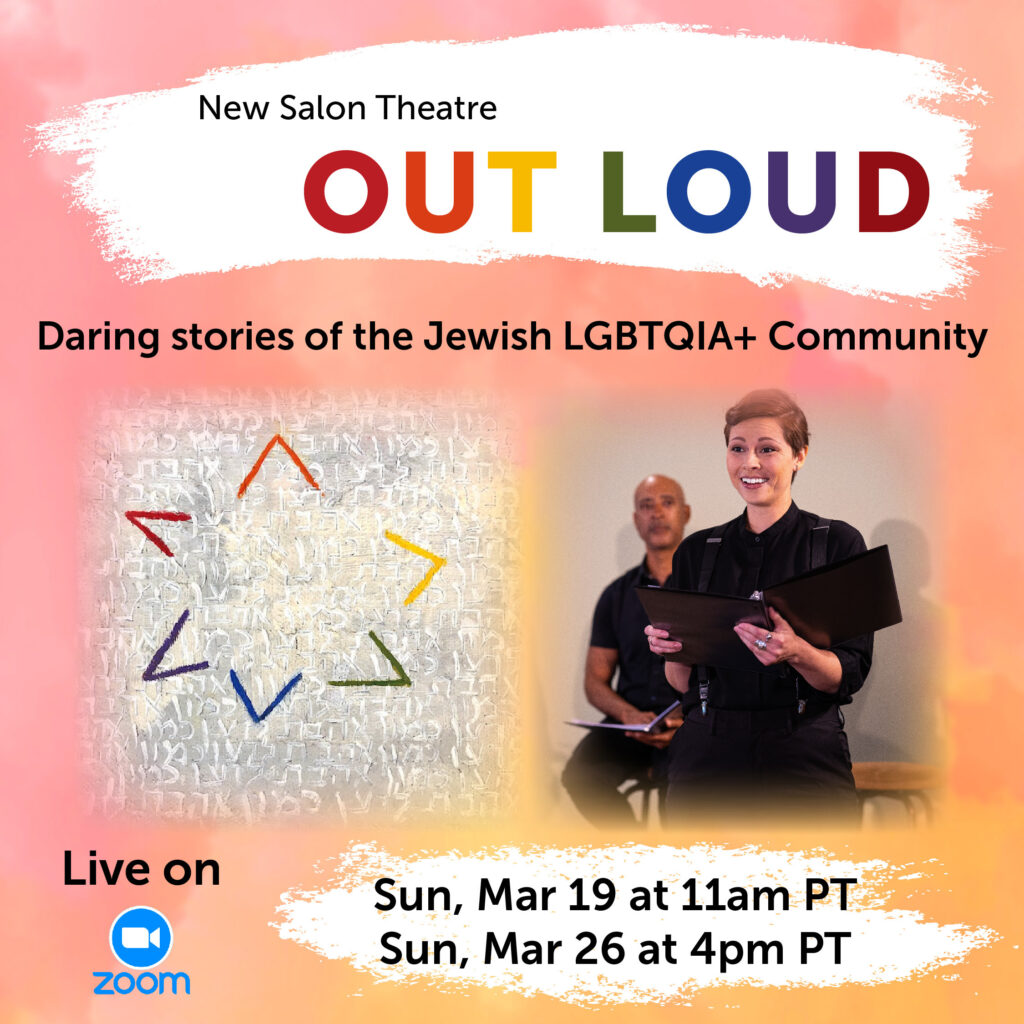 Updates and reminders from our national network:
This week, 30 Federation leaders flew to Israel to urge lawmakers to find room for compromise on the government's proposed changes to the judicial system. They met with a wide range of top officials, including senior members of the governing coalition, opposition leaders, and President Isaac Herzog. The mission garnered significant mentions in both the mainstream and Jewish press. Following this meeting, the participants issued this statement.
Please register here for a webinar on Tuesday, March 21 at 2 pm ET to learn about how the new Israeli government's policies may affect the nation's economy and its foreign relations. Speakers will be Karnit Flug, the former Governor of the Bank of Israel, and Elliot Abrams, a Senior Fellow for Middle Eastern Studies at the Council on Foreign Relations who has served in foreign policy positions for Presidents Reagan, Bush, and Trump. 
Jewish Federations successfully pressed the Biden Administration this week to allow Ukrainian refugees who have been processed at the US-Mexican border to remain in this country for another year as humanitarian parolees. This is a direct result of our advocacy and is a boon for the many Jewish human service agencies that are supporting Ukrainian refugees.
Last week, the administration released President Biden's budget request for FY24. The proposal is non-binding, but it opens negotiations with Congress on the funding levels that will be considered in spending bills for the coming year. Click here for our detailed analysis of the funding levels included for our priorities and here to read our statement praising the request to increase the Nonprofit Security Grant Program to $360 million.
Jewish Federations of North America participated in last week's first-ever Jewish Women's Forum at the White House. The event marked both Women's History Month and Purim. Darcy Hirsh, Associate VP for Public Affairs and Government Relations, was quoted in this Jewish Insider recap of the event.
Please consider joining members of our local and national Jewish communities to travel to Israel this April for the Israel at 75 General Assembly, which kicks off on Sunday evening, April 23 and concludes on Wednesday, April 26. We will explore issues facing both Israel and the Diaspora, enjoy uniquely Israeli experiences, and join festive celebrations of Israeli Independence Day. For FAQs and the draft itinerary, click here. To register, click here.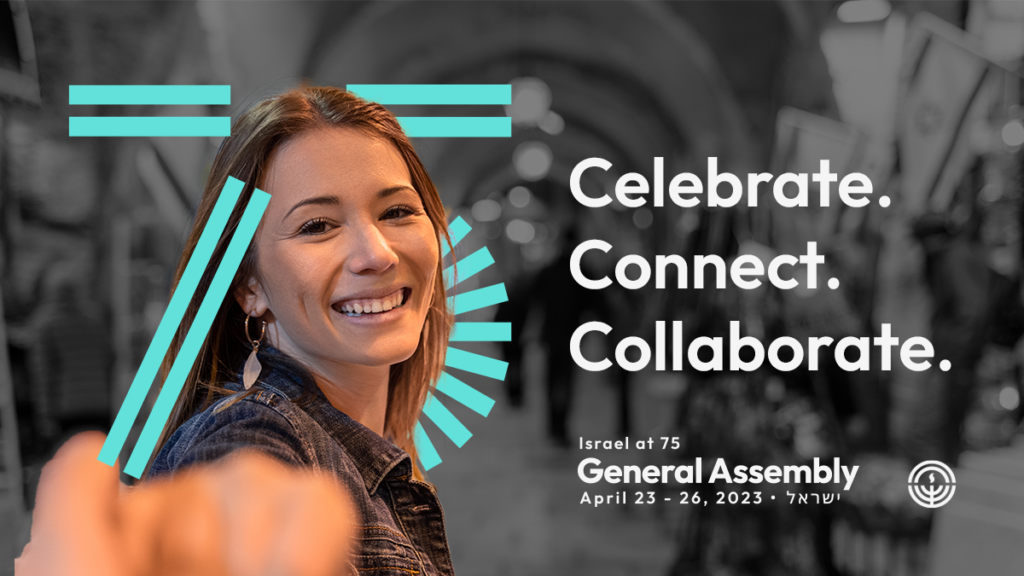 Please also join us for the exciting National Mission that will kick off on Wednesday, April 19 and continue through the General Assembly. The price includes the General Assembly and accommodations throughout both the lead-up to the conference and the conference itself.
Your trip to Israel, whether directly with our Federation or with another organization or group, may be eligible for a grant from our Israel Travel and Mission Funds. You can apply for up to $1,500 per person by clicking here.
Shabbat shalom,