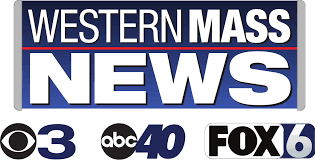 Pro-Palestine rally held at the steps of Springfield City Hall
PRINGFIELD, Mass. (WGGB/WSHM) – From Lebanon to Washington D.C to right here in Springfield, pro-Palestine rallies taking place across the globe amid the ongoing war in Gaza.
"We have this terrible bloodshed going on," said Rabbi Dovid Feldman, of Jews against Zion.
Hundreds of protesters gathered Thursday evening in front of Springfield City Hall, holding signs that say "Free Palestine" and chanting 'There is only one solution.'
Protesters at Thursday's rally argue the only way to establish peace is by freeing Palestine.
"Everyone is suffering but we have to realize that all of this just started ten days ago. This didn't just start ten days ago. This is a continuation of over 75 years of brutal occupation which unfortunately led to the moment where we are standing here [today,]" said Feldman.