Dear Friend,
As we enjoy the final week of summer before the start of school in many of our local districts, this is a wonderful time to sign up for the events taking place over the next few weeks and months.
On Labor Day weekend, Friday, September 1 to Monday, September 4, families including children ages 12 and under are invited to our second annual family camp weekend at Camp Laurelwood! The weekend includes a mix of on-campus housing options to meet your family's needs, Kosher and kid-friendly meals, and a wide range of activities to do with family and (new) friends like swimming, archery, arts & crafts, sports, and Shabbat services. Generous subsidies are available through the Jewish Endowment Foundation of the Jewish Federation of Western Massachusetts and the Harold Grinspoon Foundation. Click here to register or email me with any questions!
Registration is open for the Jewish Changemakers Fellowship! The Jewish Changemakers Fellowship engages young Jewish adults ages 20-25 in a six-week, online leadership experience. Participants will meet inspiring professionals and peers in a fellowship designed to expand their networks, hone their leadership skills, and jumpstart their careers. They will leave with a clear path to making a difference in their community. The Fall session begins on Tuesday, October 10. Please help spread the word to your friends and family, and encourage applications through jewishchangemakers.org.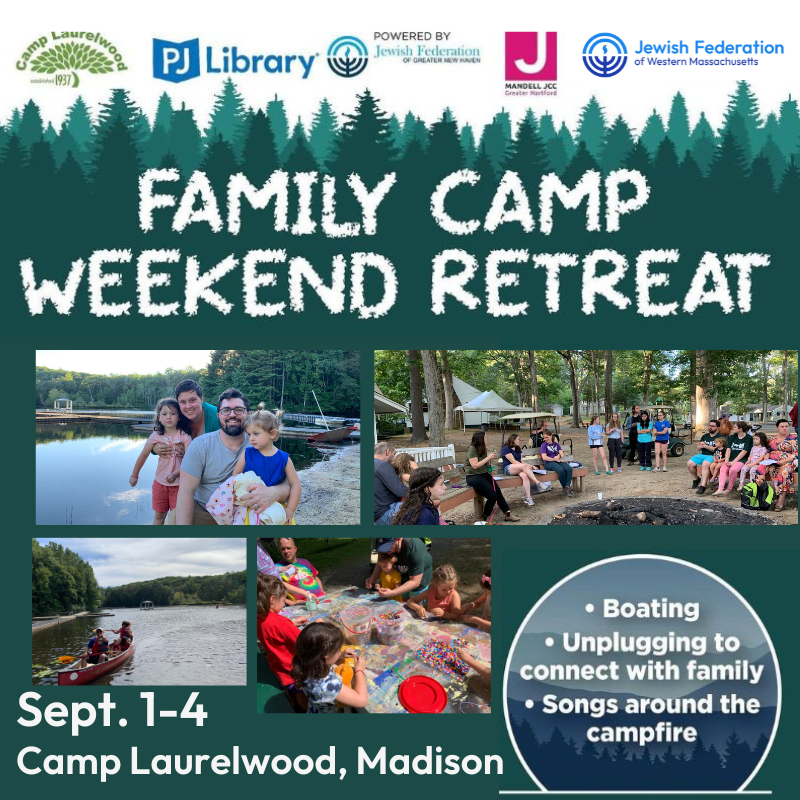 For moms raising Jewish children ages 18 and under, please consider joining me for a year of growth together with our partner organization Momentum, including a highly-subsidized trip to Israel this Nov. 27 – Dec. 4! For more information, please email me or click here to visit the website.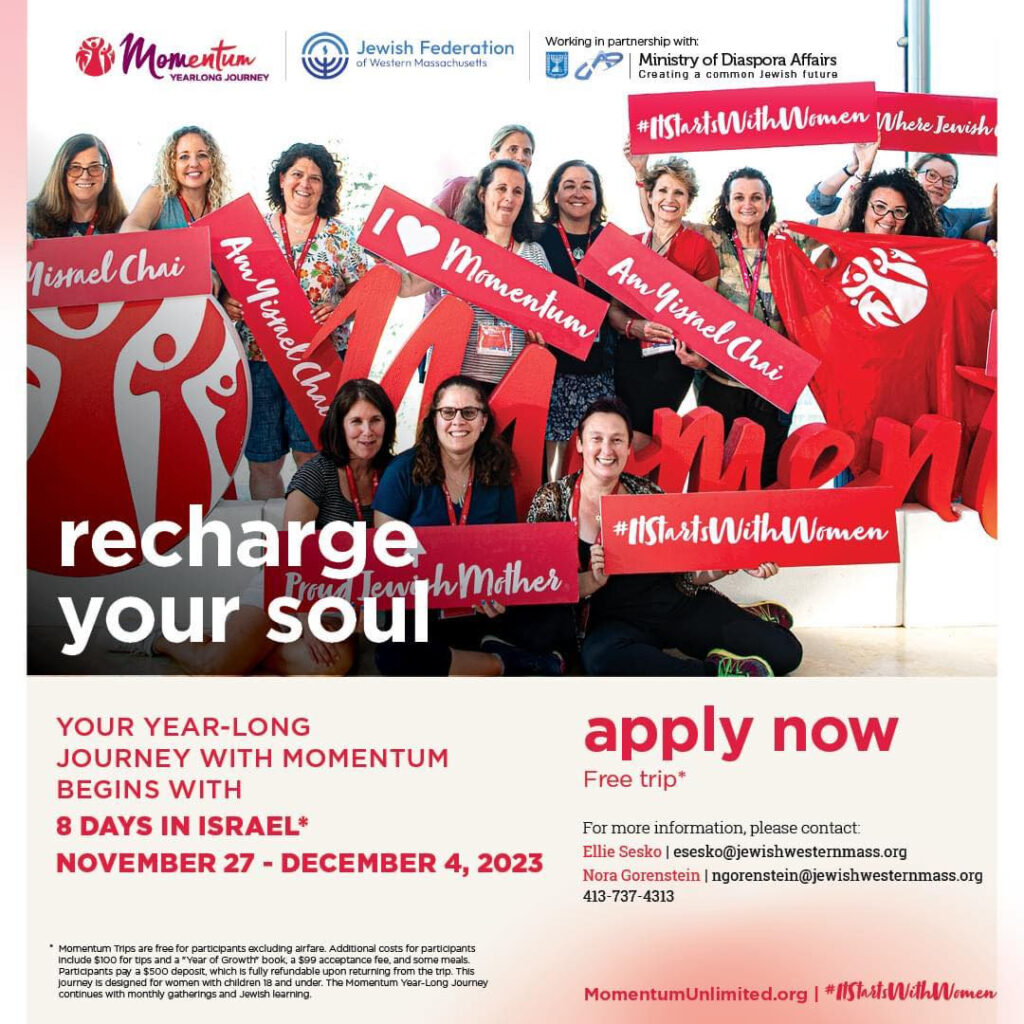 There's something special just for the kids too: It's not too late to sign up your family for The Children's Ambulance Campaign! This campaign is open to all children who want to help purchase an ambulance to save lives in Israel–plus, donations are eligible to be MATCHED up to $1,000!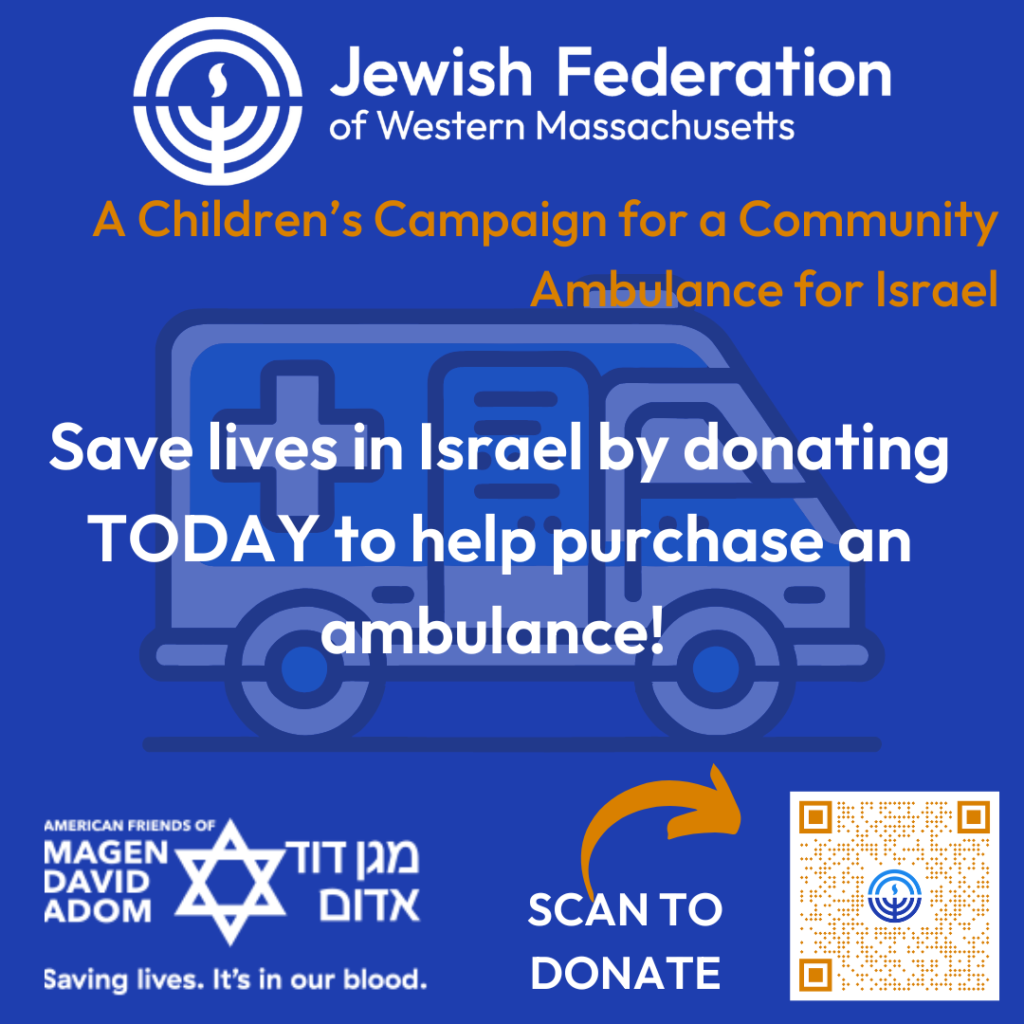 We are also looking forward to our very first Ride to Provide bike fundraiser. This event brings together families, individuals, and organizations from across Western Massachusetts (and our partners in Israel and overseas) to raise money for the many needs of our community and partner organizations. Registration is now open but if riding is not your thing, you can also volunteer, sponsor the event, or make a donation to your favorite participating Jewish organization. Your support is crucial, and we look forward to your participation in any capacity!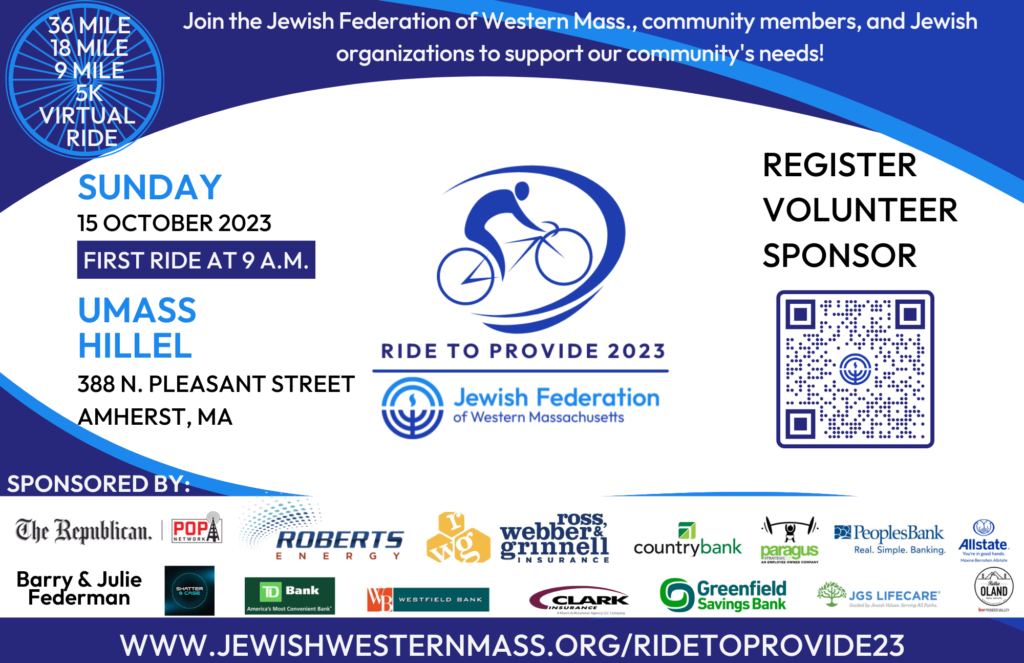 Updates from Jewish Federations of North America:
As the death toll from the horrific wildfires in Hawaii rose this week to over a hundred, Jewish Federations have stepped in to aid the affected communities.  As we reported yesterday on our blog, we have distributed almost a  quarter million dollars so far to date from a total of 120 Federations and Network communities. Click here to donate.
More than 70 lawmakers have signed onto the House of Representatives' impassioned letter to the Department of Education urging the federal government to act more vigorously and intentionally to combat antisemitism on campus. The letter urges the Department to apply Title VI of the Civil Rights Act, to continue collecting data, and to increase technical assistance to campuses and communities to help address the challenge. The letter urges the government to take these steps in accordance with the goals of the US National Strategy to Combat Antisemitism.
Shabbat shalom,