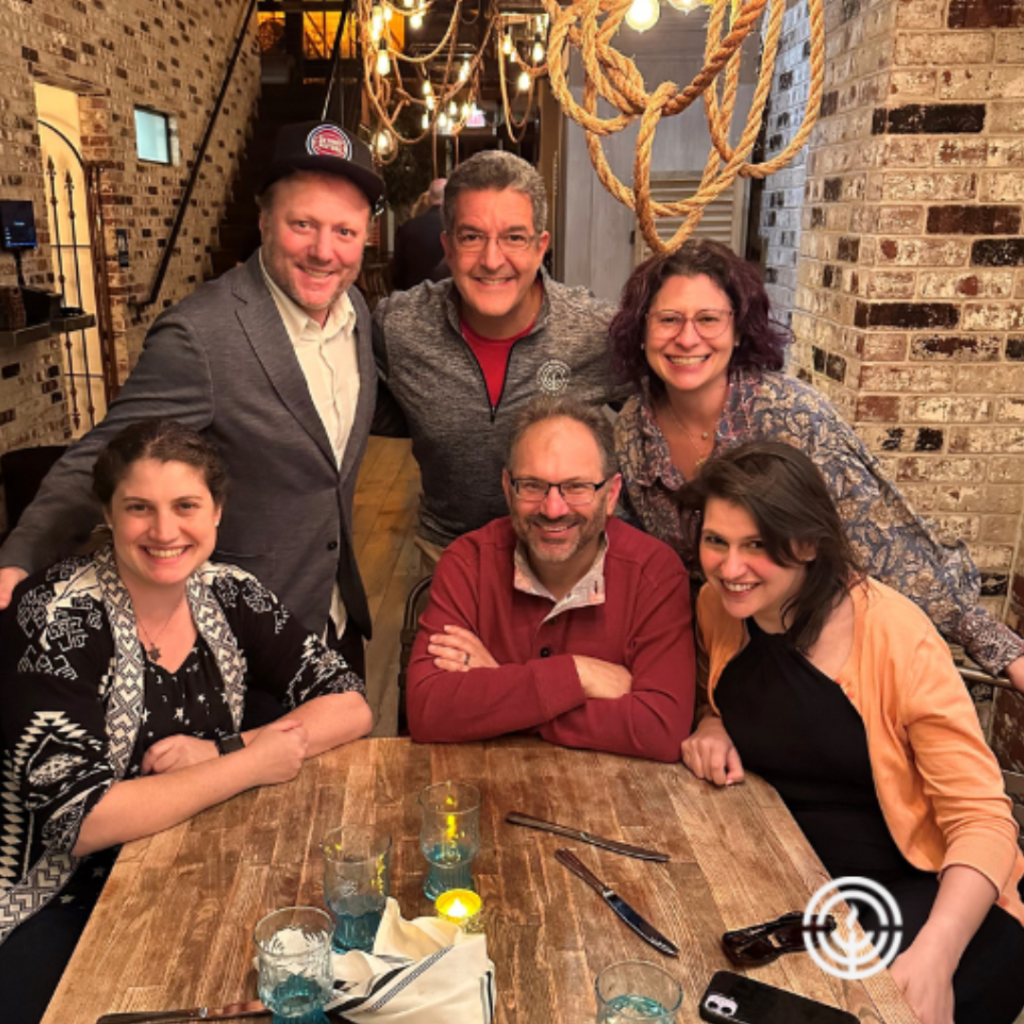 Dear Friend,
Dear Friend,
Earlier this week from Sunday to Wednesday I was in La Jolla, CA participating in the in-person gathering of Leading Executives. It is my honor to be part of the pilot cohort of this new program from Leading Edge, including an additional component from Jewish Federations of North America (JFNA) specifically for the five Jewish Federation CEOs participating in this cohort (pictured above). Following the three-day program I spent time with the other Jewish Federation CEOs together with Leading Edge Board Chair Scott Kaufman (also a former Jewish Federation CEO) and Rebecca Ruberg, JFNA's senior director of executive recruitment.
This three-day immersive learning experience brought together the incredible expertise of Leading Edge, Jewish Federations of North America, the Center for Creative Leadership, and of course the talent and caring of executive leadership from across the Jewish nonprofit world. I feel a depth of gratitude I could not have imagined going into this experience, and I am carrying home with me immediate solutions to implement, tools to address future situations, and deep supportive relationships with my peers. The time, energy, and funding necessary for this program has been well worth it because of the lasting and widespread impact of investing in leaders like me, knowing that we and our communities are worthy of the investment. We are not just empowered; we are powerful because we are stronger together.
In the weeks and months ahead I hope you will see the impact of my learning reflected in my leadership and the commitment of our Jewish Federation of Western Massachusetts lay leadership. I am blessed in my partnership with President Robyn Newhouse as well as the diverse and committed members of our Board of Trustees, and the slate of nominated trustees for 2023.
I hope that all of you will consider attending our upcoming Annual Meeting on Dec. 15 at JGS Lifecare, including a 6:30-7pm "mingle and nosh" followed by the 7-8pm meeting. Our agenda for the evening includes presentations of highlights from the past year, priorities of the year ahead, recognition of past leadership, and the vote to approve nominees for 2023.
Please take a moment to register now and consider making a contribution to the Annual Campaign when you register. Your support of the 2022 Annual Campaign enables us as a community to meet the needs of the year ahead, and we will be prepared to respond to whatever 2023 may hold in store. All donors to the current 2022 Annual Campaign are members of our Jewish Federation and entitled to vote at the Annual Meeting.
I hope to see you there to share my appreciation for all we have accomplished together!
Shabbat shalom,

Nora Gorenstein
Chief Executive Officer