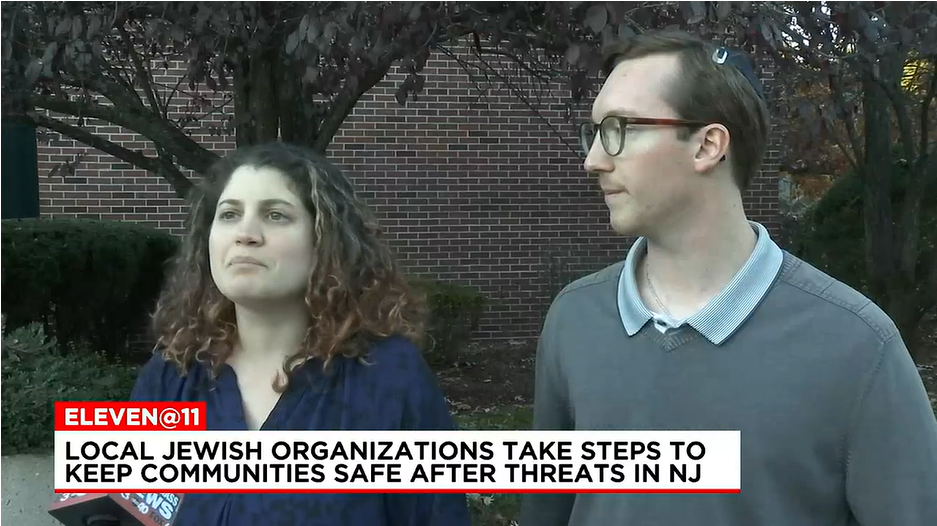 Check out last night's article and broadcast from Western Mass News featuring Federation CEO Nora Gorenstein and Donor Impact Officer Bobby Naimark!
Dear Friend,
I have been thinking a lot about antisemitism, having just returned earlier this week from the General Assembly of the Jewish Federations of North America. Did you know that even though "antisemitism" is heard more frequently than ever before, there is no "pro-semitism" in the dictionary? I did a quick search and stumbled across an interesting article on the topic, but no real explanation.
We love Jewish identity here at the Jewish Federation of Western Massachusetts, and we also love lifting up others and joining together with partners of other faiths to celebrate our mutual support. Let's make "pro-semitism" the next buzzword, and join together in support of each other!
While we may not always agree on how to be Jewish, what it means to be Jewish, or how to express Jewish identity, I believe we can all agree that people should have the right to be Jewish and express their Jewish identity. There are Jewish people who are religious in different ways, or completely secular. There are Jewish people of different political viewpoints, and different views on almost every topic. There are allies who may have different understandings of what it means to be Jewish, or very little understanding other than our right to self-determination.
While we cannot all share the same perspective, we can and should be respectful of each other and our differences. As I heard at the General Assembly from author Eboo Patel, founder and president of Interfaith America, "Diversity is not just the differences you like."
Personal identity, spirituality, faith, or any of the other ways we as individuals reach a sense of self-hood, are essential to feeling confident in ourselves and focused on positive ways of being in this world instead of existing only in opposition to others. While we oppose and combat antisemitism, existing only to fight others is no way to live.
What do you love about being Jewish, or being in community with Jewish people? How will you be "pro-semitic" this Shabbat?
I am thankful to be in community with you today, and every day, and proud to be Jewish here in this wonderful community.
Shabbat shalom,

Nora Gorenstein
Chief Executive Officer