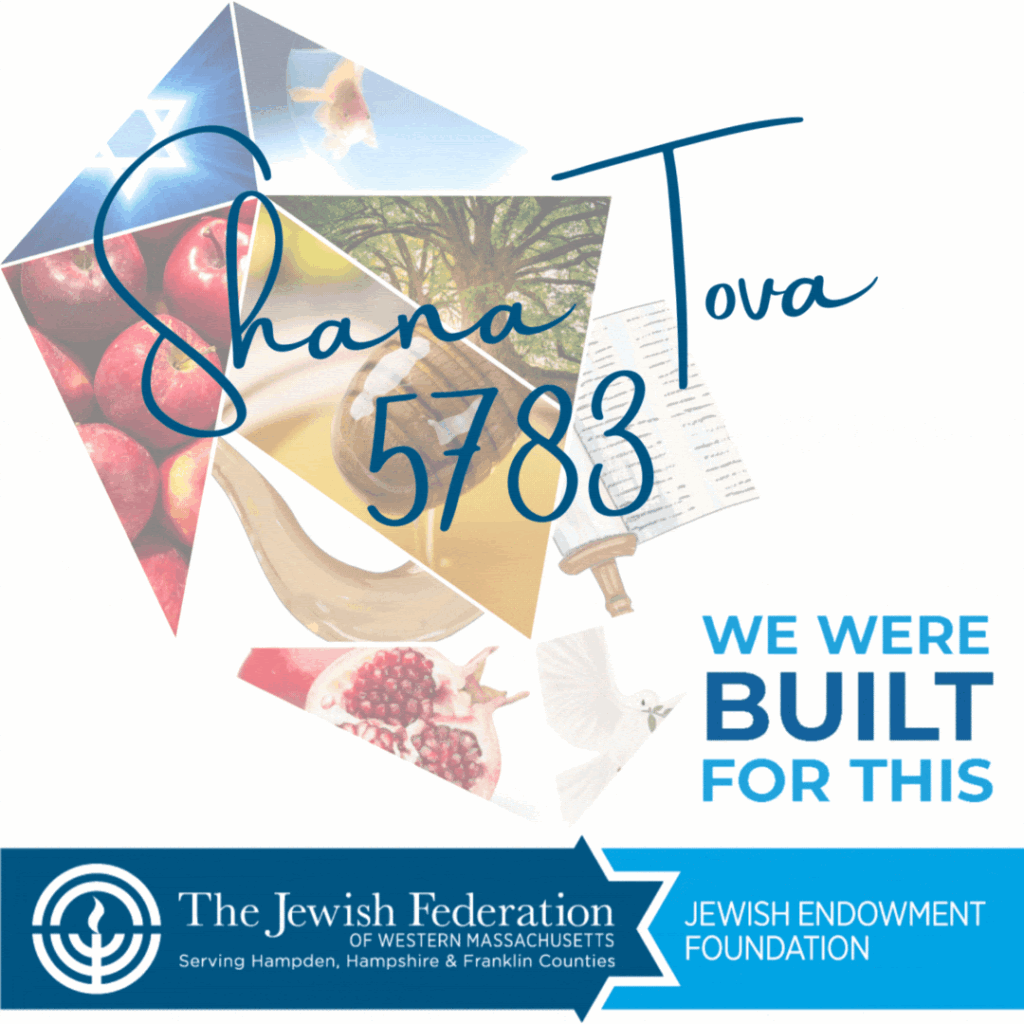 Dear Friend,
As we go from strength to strength in this new year, we can confidently look back with pride on the many ways in which our community stepped up to help each other in times of need.
The Jewish Federation of Western Massachusetts (JFWM) Board of Trustees has played an essential role in enabling our community to be nimble and responsive, and providing support where it is needed most, not only financially but by connecting our local Jewish organizations and providing a forum for discussion. With the need for strong communication and collaboration greater than ever before, our Board has responded to adapt and better utilize our community's strengths.
At its last meeting, the Board created three new advisory councils, each comprised of a specific group of community leaders: JFWM past presidents, community clergy, and community leadership (lead staff and lead volunteers). Each of these esteemed individuals now has an increased opportunity to leverage their wisdom, perspective, and experience to offer their guidance to the JFWM, provide input to each other, and work collaboratively on issues of importance to our community.
These changes, and more to come, reflect our commitment to addressing our community's shifting needs. We continue to act in response to our Community Study and all that we have learned since the beginning of the COVID-19 pandemic. There will be additional opportunities for community members to get involved and have a voice in the current and future projects of the JFWM, and we look forward to sharing more information in the weeks ahead.
We also have two new resources to offer for the High Holy Days: a Jewish Holidays Sensitivity Guide, which you could share with schools, employers, or friends; and a brand new series of supplemental readings for the holidays from the Jewish Equity, Diversity and Inclusion initiative, in which we are proud to be taking part. We will share more about that soon!
Updates from Jewish Federations of North America:

While tens of thousands of Russian Jews have already emigrated, President Vladimir Putin's call-up this week of 300,000 reserve troops to join the fighting in Ukraine is causing many more to seek to leave the country. For a detailed analysis of this situation, click here.
Please join JFNA for a special update on Wednesday, September 28 from 9 to 9:45 am ET. Speakers will include the Chair of the Executive of the Jewish Agency, Doron Almog; its CEO, Amira Ahronoviz; and its Chief of Aliyah, Shay Felber; among others close to the situation. Register here for the program. We wish for safety for all our brothers and sisters over this Shabbat and Yom Tov.
Jewish Federations co-hosted a special meeting this week of Jewish leaders with Israeli PM Yair Lapid in advance of his speech to the United Nations. The prime minister reaffirmed his commitment to Diaspora Jewry, stating that the Israeli government "accepts all streams of Judaism" and Israel "must be, and will be, an open home for all Jews." Jewish Federations and the Conference of Presidents of Major American Jewish Organizations issued a joint statement on the meeting.
Julie Platt and SVP for Public Affairs Elana Broitman both spoke this week at the Eradicate Hate Global Summit in Pittsburgh. For more on the summit, click here.
Jewish Federations' Emergency Committee has responded to the devastation caused by Hurricane Fiona in Puerto Rico by allocating $50,000 in humanitarian relief to the three Jewish organizations on the island. For those who would like to provide assistance directly, here are the three donation pages: Temple Beth Shalom, JCC of Puerto Rico, and Chabad of Puerto Rico.

As always, you can reach me any time with your thoughts and questions at ngorenstein@jewishwesternmass.org.

Shabbat shalom and shana tovah,