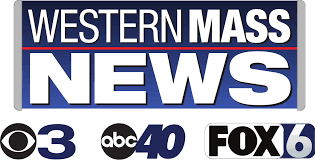 Belchertown commemorates Holocaust Remembrance Day with gathering against antisemitism
BELCHERTOWN, Mass. (WGGB/WSHM) – A community gathering against antisemitism was held on the Belchertown Common Tuesday afternoon in honor of Holocaust Remembrance Day.
Western Mass News stopped by the event and caught up with Nora Gorenstein, the CEO of the Jewish Federation of Western Mass, who explained why events like these are important to reflect on the past and prevent history from repeating itself.
"The rise in antisemitism, as well as, of course, any other types, is so important now to take those steps so that the future generations are learning and continuing to take steps forward rather than potentially pulling us backward," Gorenstein told us. "If we don't teach our children to love one another, then what is the world we are creating for our grandchildren?"