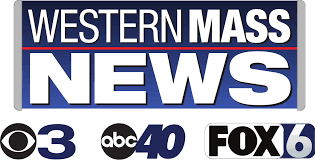 Local efforts underway to help those impacted by Turkey, Syria earthquake
AGAWAM, MA (WGGB/WSHM) – A devastating 7.8 magnitude earthquake in Turkey and Syria on Monday has claimed the lives of over 11,000 people, making it one of the worst natural disasters of this century.
"My first-degree family, my parents, my sibling's sisters, brothers, my nieces and nephews have been affected. They have lost their houses, homes. They have nothing right now. They are sleeping in the cars," said Halil Kuzu, member of the Peace Valley Foundation in Agawam.
Kuzu grew up in Turkey, where the epicenter of the earthquake struck. He showed us some photos he has received from his family that still lives overseas. There are heartbreaking images revealing the aftermath of the earthquake including a photo of his young nephew, sleeping in a car with no blanket in the middle of winter. Relief efforts are now underway in communities across western Massachusetts, including at Peace Valley Foundation in Agawam where Kuzu is a member.