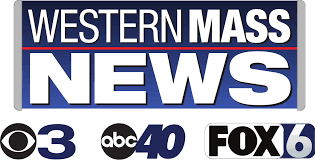 'A renewal of support': Western Mass. natives spread message of hope, unity for Israel
SPRINGFIELD, Mass. (WGGB/WSHM) – A group from western Massachusetts made the trip to Washington D.C. to show their support for Israel.
People who attended the march on Tuesday told us they were happy to see a crowd of thousands showing their support for Israel. But the main issue they want to address is the release of Israeli hostages taken captive by Hamas.
In a crowd made up of tens of thousands of pro-Israel supporters in Washington D.C. on Tuesday, a small group from western Mass. took part in the demonstration.
"Our community needed to mobilize not only as the Jewish community in western Massachusetts but as the western Massachusetts community as a whole, support Israel and Israel has a right to defend itself and we want the hostages to be home," said Bobby Naimark.