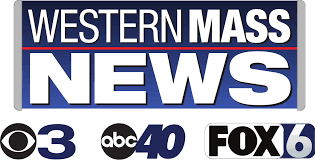 Local residents travel Washington D.C. to part in 'March for Israel'
WASHINGTON, D.C. (WGGB/WSHM) – Among the tens of thousands at the rally in Washington D.C. on Tuesday were many from the Jewish community in western Massachusetts.
On Tuesday morning, two busloads of people took off from East Longmeadow to Washington D.C. for the 'March for Israel.'
"I want to show my support for the people in Israel, who are hurting. I want to show my support for the state of Israel in general," said Hadass Novick.
"We would just like to show the unity in the United States and standing for the absolute truth," added Zvi Yazgur.
Those who represented western Massachusetts at the rally took the nearly seven hour ride and joined the massive crowd of people at the National Mall to hold signs and demand the release of Israeli hostages taken captive by Hamas.
"We want the hostages to be home. We knew that our community needed to be here during this momentous time," said Bobby Naimark with the Jewish Federation of Western Massachusetts.