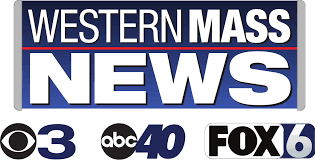 Biden Administration working to support college students amid rise in antisemitic incidents
SPRINGFIELD, MA (WGGB/WSHM) – There are concerns about antisemitism since the Hamas attacks on Israel earlier this month, but now, the Biden administration is providing an extra layer of safety for students on college campuses worried about their safety.
Nora Gorenstein, the CEO of the Jewish Federation of Western Massachusetts, told us that keeping students safe, whether of the Jewish faith or not, should be a top priority for all schools across western Massachusetts and that includes worrying about their physical health, mental state, and emotional well-being.
"We're trying to be responsive, to be aware, and to be supporting students, not just in a reactive way, but in a proactive way to make sure we have the type of structures and support that students will need now and in times like this," Gorenstein said.
A new wave of antisemitic incidents have been reported across the United States following the October 7 Hamas attacks on Israel, including targets on some college campuses, which has left Jewish students worried. On Monday, Western Mass News spoke with Gorenstein on where those concerns stand in our area.
more