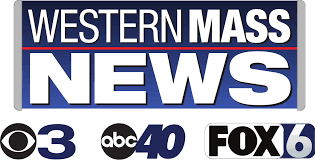 Jewish Federation of Western Mass. holds fundraiser to go towards $250k goal
SPRINGFIELD, Mass. (WGGB/WSHM) – Community members and others gathered Sunday at the Springfield Jewish Community Center in Longmeadow, to provide support to Israel as the war against Hamas enters its third week.
The Jewish Federation of Western Massachusetts, hosting a fundraiser event. Looking to raise 50 thousand dollars in one hour just one step towards their mission to raise 250 thousand dollars.
"All of the money goes to our Israel partners to make sure we're taking care of the needs now during the war and afterward," said Bobby Naimark.
At the fundraiser, people listened to guest speakers- including Jewish leaders, politicians, and holocaust survivor Henny Luin.
Donor impact officer Bobby Naimark tells Western Mass News why hearing her story is important during this time.