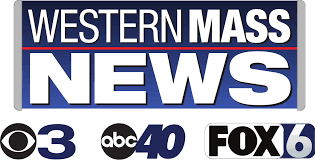 Springfield native, living in Israel, speaks out on attacks
SPRINGFIELD, MA (WGGB/WSHM) – A former Springfield resident and the former director of the Jewish Federation of Western Massachusetts, who now lives in Israel, is now bringing a first-hand account of what is happening there.
"Almost all of my neighbors, who are of a certain age, have kids who have been called up to the reserves, who are now on their way to Gaza or are pretty much there," said Harold Berman.
Berman has been in Israel for the last 15 year and said he, his wife, and kids are okay, but not fine overall. Currently in Efrat, located about seven miles south of Jerusalem, he shared some of what they have been through so far, which includes hiding in a bomb shelter because of incoming missiles.
"Fortunately, our town was not hit. A town nearby was hit, also hit was an Arab village north of Jerusalem (and) the mosque…In the village was hit by the Hamas missile, and I think that is such a perfect image for this complete blind hatred," Berman added.