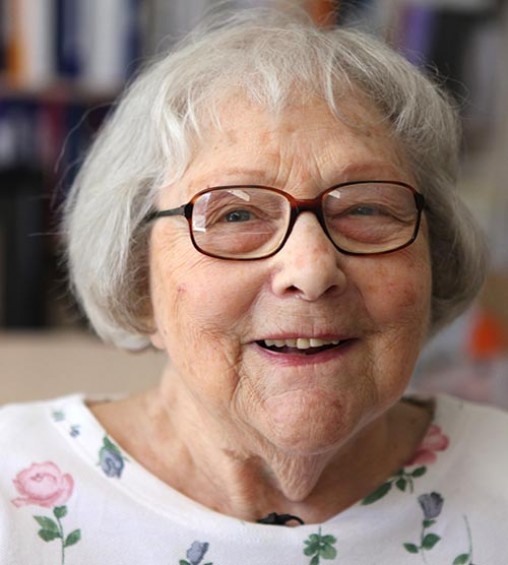 Meet Evelyn.
A 64 year old Jewish woman who contacted Jewish Family Service of Western Massachusetts (JFS) in search of caregiver support. Evelyn lived alone prior to bringing her 79 year old sister Rose to live with her in Springfield from California. Before the move, Evelyn noticed an alarming pattern. Each time they talked on the phone, Rose was more disoriented, forgetful and she no longer seemed to be the loving, happy sister that she remembered. She would forget when she last shopped or if there was any food in the house. Evelyn grew concerned for her sister's wellbeing and sensed that she might not safe. When Evelyn flew to see Rose, she found that her concerns were real. Rose's house was in disarray. She soon learned that Rose's caregiver was neglectful in caring for her. Immediately Evelyn decided to bring her sister to live with her. This transition proved challenging for both. Rose was not adjusting well and displayed behavioral symptoms of dementia. Realizing that she needed support, Evelyn called JFS.
Evelyn spoke with a Clinical Social Worker who was able to meet with both Evelyn and Rose to develop a plan of care to address their individual needs. Evelyn also met with the JFS Older Adult Outreach Worker who helped her better understand available financial resources for her sister. Together they filled out an online assessment and determined that Rose was eligible for many public benefits. With JFS's help, Evelyn was able to find and place Rose in an Adult Day Care Center where she stayed during the day while Evelyn worked. Rose now had supervision, meals, oversight and a safety plan which gave Evelyn peace of mind. Nonetheless, Evelyn continued to struggle with the stress of caregiving. The Clinical Social Worker was able to provide in-home individual counseling until Evelyn felt ready to join the JFS caregiver support group. The JFS Elder Care team was able to provide Evelyn with a safe place where she had the opportunity to connect with other caregivers, share her feelings, learn from others and feel validated by those in similar situations. Evelyn's story is not finished. She knows that she can continue to rely on JFS for assistance navigating life's challenges and transitions as her caregiving role changes thanks, in part, to the financial support of the Jewish Federation.
To learn more about JFS Elder Care and Counseling Programs, click this link to visit their website jfswm.org.
*These names have been changed to protect each person's privacy.