Dear Friends,
Today, I am grateful for the many voices in our community that make a beautiful whole. This week's highlights included a Federation Board of Trustees meeting, new staff member Louis Katz (see video above), funding announcements to our constituent agencies, and the launch of an upcoming in-person NextGen event.
For me, the most joyful part of our Federation work comes from the relationships and connections we build every day. This morning, I checked in with Rabbi Riqi Kosovske of Beit Ahavah in Florence, Mass., who shared these thoughts about this week's Torah portion:
"Ki Tisa is the parsha describing an annual census of community members, and the donation made by each person at an affordable level. In this way, the community ensures the longevity of the sanctuary and its preservation for future generations. After this, the text explains the ritual of purification before entering the tent of meeting. We pay to support this beautiful community and are therefore able to continue enjoying this beautiful, holy space year after year. This is an ongoing reconnection and everyone does their part. This is the work of Jewish communities, and certainly the work of Federation. This is the half-shekel that we pay to keep everything going."

- Rabbi Riqi Kosovske, Beit Ahavah – The Reform Synagogue of Greater Northampton
We are lucky to have many talented volunteers and staff in our Western Massachusetts Jewish community, and all of us are needed. I hope all of us will continue to take part, as Rabbi Riqi explains, and speak up from our unique perspectives. Whether Jewish by birth or by choice, connected to Jewish community by family or by participation in events and groups, we should be proud of our connection to the Jewish community and all that we contribute. Your voice matters, your actions matter, and together we build a stronger tomorrow. We were built for this! Our strength comes from learning, questioning, caring, and being in respectful dialogue with one another to ensure that all voices are heard and valued.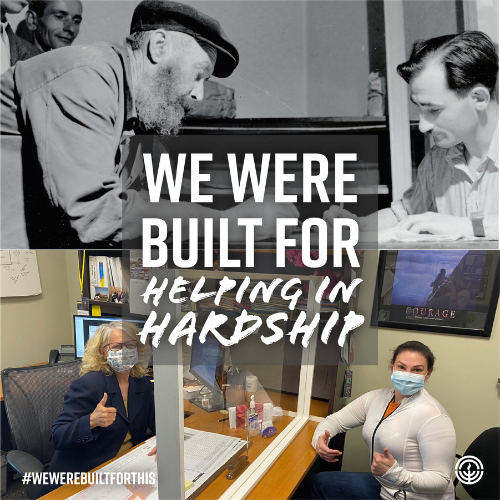 As always, I would love to hear your perspective. Please reach out at any time!
Shabbat shalom,