Dear Friend,
Throughout the year I have the honor of connecting with a variety of individuals from our Jewish community, interfaith partners and neighbors, and representatives of partner organizations across the country and around the world. It is truly a blessing to see the diversity of voices, perspectives, and passions that make our community and network so special.
This week, I had the pleasure of visiting Lander-Grinspoon Academy in Northampton, Massachusetts and spending time with Principal Deborah Bromberg Seltzer and Executive Director Rabbi Debra Kolodny (pictured below) together with Dr. Mitchell Kupperman, who has been supporting me, our Federation, and our Annual Campaign over the past several months.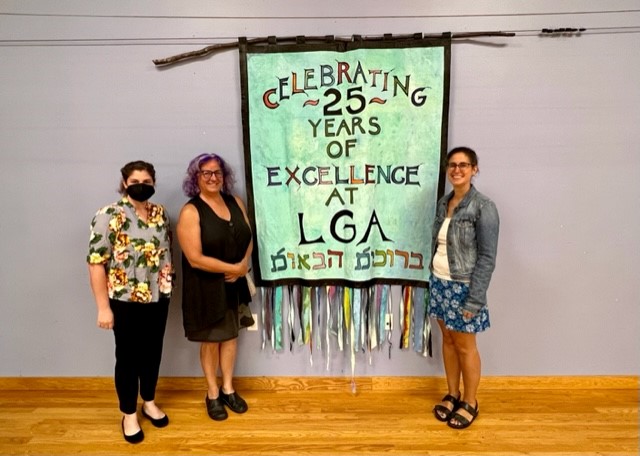 It is also my privilege to introduce our new Donor Impact Officer Bobby Naimark. Bobby comes to us from the Federation and JCC world, having spent the past few years at the JCC-Federation of San Luis Obispo, and also has extensive Hillel experience. Please join me in welcoming Bobby to our Western Massachusetts Jewish community! You can reach him by email at bnaimark@jewishwesternmass.org or stop by the Federation office any time during our open hours, 9am-5pm Monday-Thursday and 9am-4pm on Friday.
Shabbat shalom,