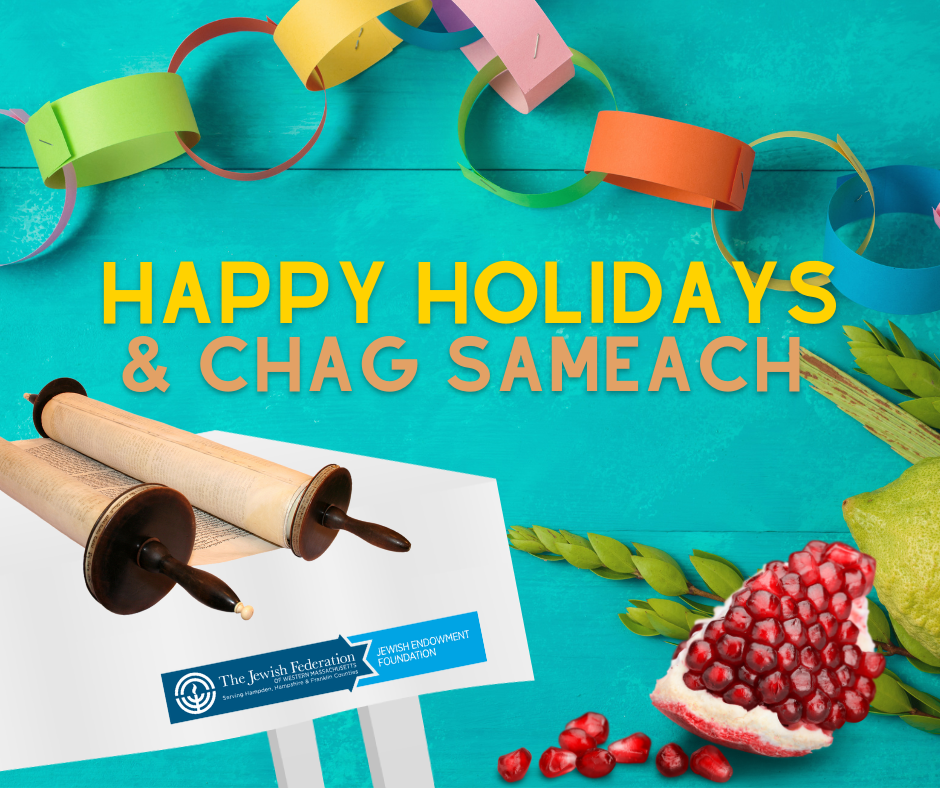 Dear Friends,
During this time of year, it is customary to join together and invite others (or be invited) to experience the holidays together. This emphasis on hospitality and community reminds us that we are stronger and more joyful when we are together! Last night, our Federation's NextGen group got together with Young Jewish Professionals in a wonderful example of collaboration and joyful community: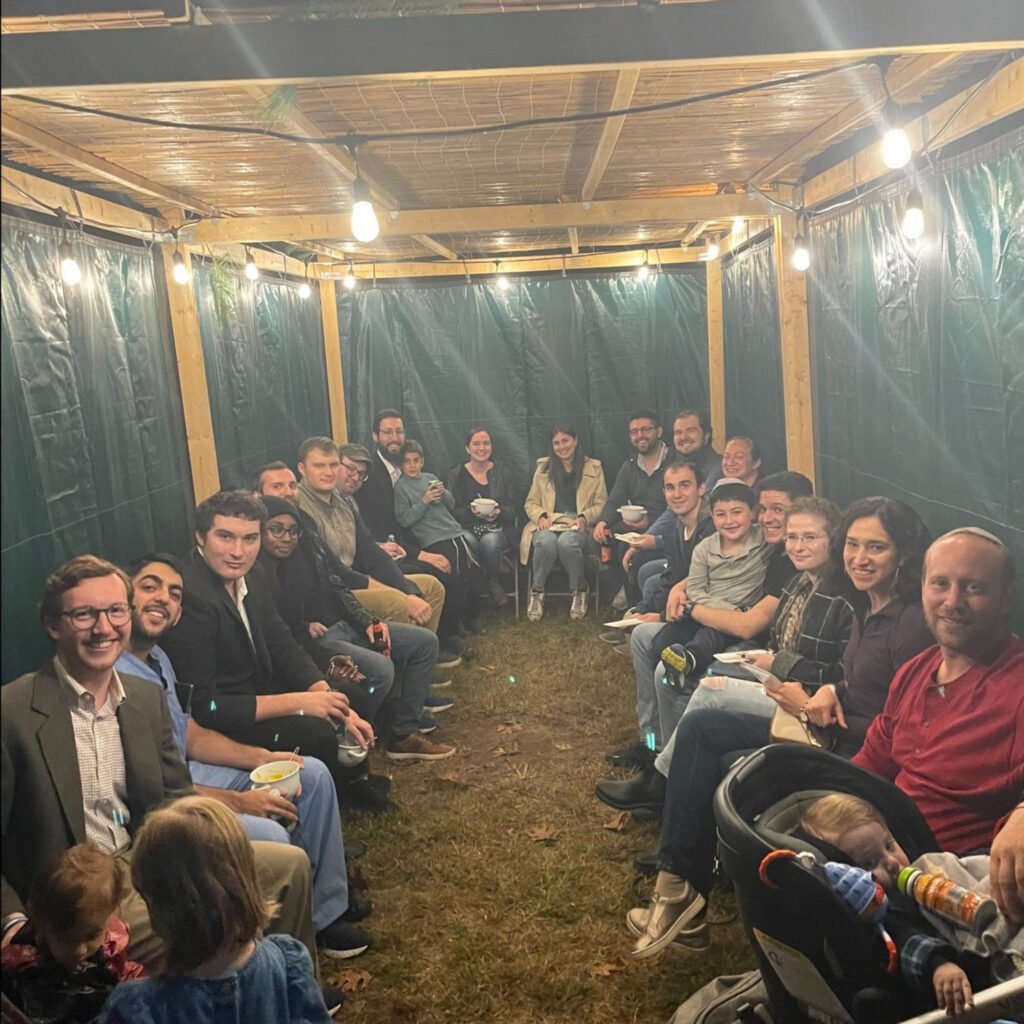 As we continue to enjoy Sukkot and its conclusion in the days ahead, I am pleased to share two community event highlights (below). In addition, many of our local synagogues are hosting celebrations in addition to regular services, so I encourage you to check them out! You can always ask your friendly Federation staff for suggestions as well, so please reach out any time so we can help you connect with meaningful experiences.
In global Jewish news, I am honored to share some updates from our partners around the world:
After months of mediation by the United States, the governments of Israel and Lebanon have agreed to formally end their maritime boundary dispute and establish a permanent maritime boundary between them. This morning, JFNA hosted a pre-Shabbat briefing with Special Envoy and Coordinator for International Energy Affairs Amos Hochstein, who spearheaded this historic breakthrough.
The Jewish community in Russia is in dire straits in the wake of Putin's call-up of 300,000 reserve troops and of this week's escalation in fighting. Join a special briefing on Wednesday, October 19 from noon to 12:30 pm ET to hear from Ariel Zwang, CEO of the JDC, about her organization's present work in Russia. Click here to register.
Our Jewish Federations of North America network continues to provide humanitarian relief for the Jewish Federations of Lee/Charlotte, Naples, and Sarasota-Manatee to supply housing, clothing, transportation and food to those who were affected by Hurricane Ian. The national mailbox alone has received a total of more than $120,000 from more than 800 individual donors. We invite you to click on the dedicated national mailbox to donate, or if you would like to contribute from a donor advised fund held by our Jewish Endowment Foundation please contact Bobby Naimark at bnaimark@jewishwesternmass.org or 413-737-4313.
Also this week, the Israeli media profiled a program, sponsored in part by JFNA, that turns underprivileged Israeli high school students into entrepreneurs. Unistream, created by Rony Zarom, operates 22 entrepreneurship centers; it works with 3,500 male and female high school students each year and has thousands of both Jewish and Arab alumni from across the country. For more, click here.
As always, you can reach me any time with your thoughts and questions at ngorenstein@jewishwesternmass.org.
Shabbat shalom and chag sameach,

Nora Gorenstein
Chief Executive Officer
Upcoming Event Highlights
Sunday afternoon: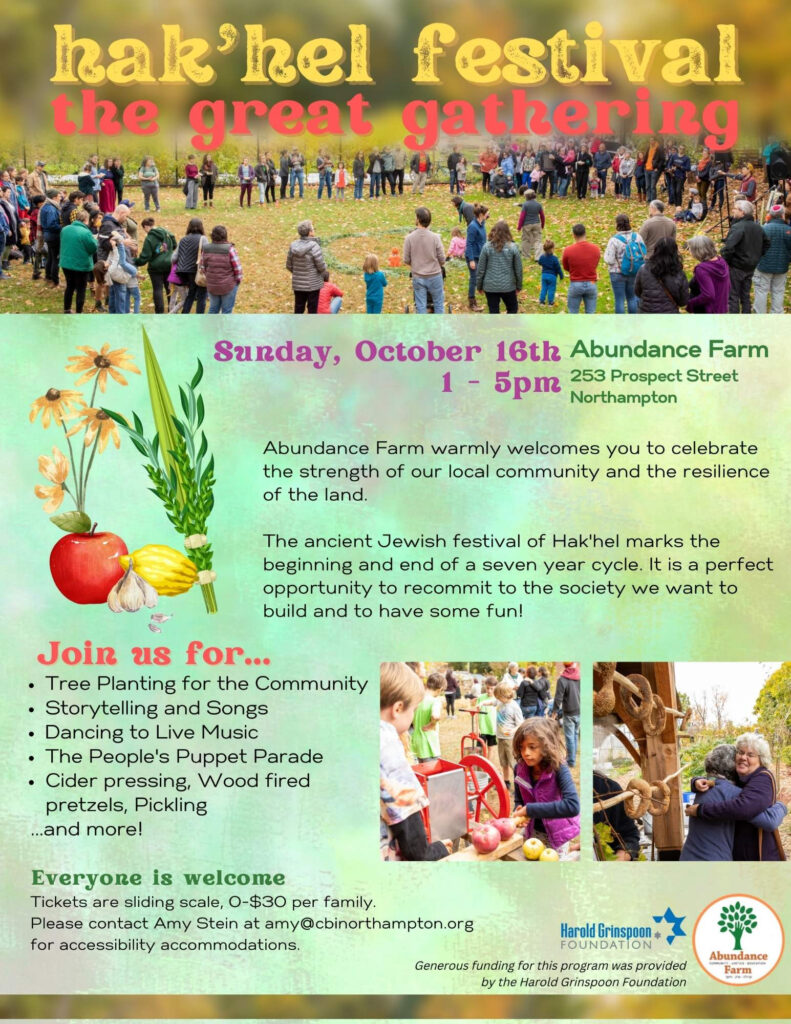 Sunday evening: