From the desk of Stewart Bromberg
Dear Friends,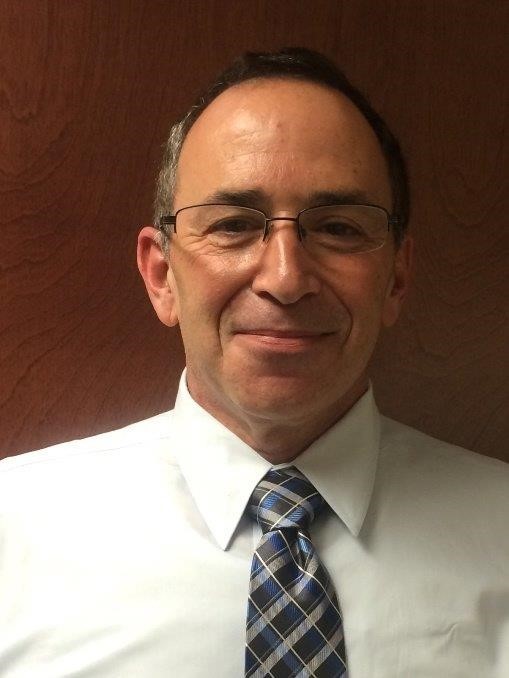 After my first month of working in the Jewish communal world 29 years ago, my supervisor assured me, as I was beginning to feel a bit overwhelmed, that when summer begins, everything slows down. We would all have an opportunity to catch up, and even potentially have the time to clear off and organize our desks. Twenty-nine years later, I am still waiting for that summer slowdown.
I thrive on being busy. The alternative is being bored. There is no chance of the latter happening in any of our community agencies or synagogues. When we are not planning for events and celebrations, or dealing with the challenges we face around the world these days, we are providing programs and services to our communities.
Lately, the news is often a source of sorrow. Just this morning I was dismayed to hear the news reports about the terror attacks in New Zealand. Terrorists, in what is one of the safest nations in the world, were able to walk into two separate Mosques and senselessly kill 49 innocent people. My heart goes out to these communities and the families of those who lost their lives. As I was thinking about how best to protect all of our communities, and dealing with my emotions around these acts of terror, the 'Breaking News' report alerted me to the sirens and bombings being experienced in Tel Aviv.
From the news reports I listened to, it was fortunate that no one was hurt. We are continually updated by Jewish Federations of North America and our representatives on the ground in Israel. This morning's update informed us that 'Yesterday evening, sirens suddenly sounded throughout the Tel Aviv region and hundreds of thousands of residents ran to shelters. The sirens rang as a result of two rockets being fired from the Gaza Strip. Despite a number of erroneous reports to the contrary, according to the IDF, both fell in open territory and there were no Iron Dome interceptions. There were no injuries on the ground.' Ultimately the news of no injuries was good, but the escalation of violence is never good news.
Many people suggest that the desire to continue living our lives without restrictions should supersede many of our security efforts. There are those who dislike the idea of security, cameras, and locked doors for our buildings. Such things are an unpleasant but necessary price for the peace of mind we gain, knowing that we have made our families safer where they congregate, and our children safer where they play.
In our efforts to continue meaningful and 'normal' lives, we need to be aware of what is going on around us and help each other be safe in our communities by becoming more vigilant. The Jewish Federation of Western Massachusetts continues to work on a community security implementation plan. We are consulting with vendors and installers to discuss our ability to obtain better pricing as we leverage economies of scale by purchasing items and arranging for installations as a community of organizations. The overall cost will be greatly reduced, and the installation process will be coordinated and scheduled efficiently. I will continue to update you on our progress with these efforts.
On a lighter note, next week ushers in the celebration of Purim and the story of Esther. Truly a woman of valor, she used her influence to save many Jewish lives. Throughout our community, as I highlighted last week, you will find many celebrations, festivals, and Purim Schpiels to help you celebrate this special holiday. You can find many of these events by visiting jewishwesternmass.org/purim2019.
There is a longstanding custom of drinking wine at the feast. The custom stems from a statement in the Talmud attributed to a rabbi named Rava that says one should drink on Purim until he can "no longer distinguish between arur Haman ('Cursed is Haman') and baruch Mordechai ('Blessed is Mordecai')." When I was a student at UMass Amherst many years ago, Purim was probably the event most attended by Jewish college students across the campus. And, to no one's surprise, it helped bring many non-Jewish students into the fold as they asked, 'What is this custom? Why the celebration (party)? It provided me and many of my friends the opportunity to explain about the many struggles the Jewish people have had to endure. It opened, believe it or not, many meaningful conversations. As I wrap up my conversation about Purim, please remember,
'don't get so drunk that you forget to perform any mitzvot. And count among those mitzvot the contemporary obligation to have a designated driver. Cars can be like Rabbah's sword, and one cannot count on a miracle.'

myjewishlearning.com
Things are different today and we look for ways to help our young Jewish adults understand how to address the anti-Semitism and Anti-Zionism they face on college campuses today. This coming Monday, March 18th at 7PM, our Women's Philanthropy committee is pleased to present a powerful and important program. Our special guest speaker, Dr. Lisa Fishbayn Joffe, will address the issues of Anti-Semitism and Anti-Zionism in a Struggle for Equality: Leasons from the History of the Women's Movement. This powerful program is Open to the Public and FREE OF CHARGE.
We hope to see you there.
Shabbat Shalom,
Stewart Bromberg