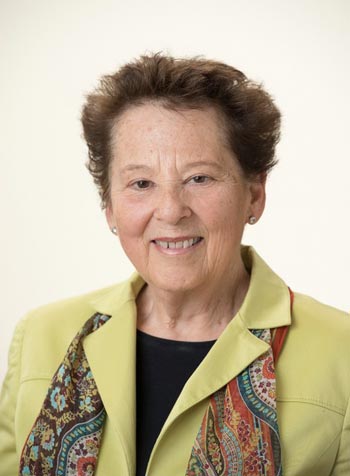 Diane Troderman was featured on Sunday, Nov. 1 as part of the Past Women Presidents of the Jewish Federation of Western Massachusetts (JFWM) virtual program and luncheon.
Diane Troderman, president of the JFWM from 1989-1991, kept detailed records including copies of her notes and speeches, and shared that her experience chairing the JFWM Women's Division (now Women's Philanthropy), taught her how to lead. Diane's presidency saw the transition to global involvement including a visit to the Soviet Union with her husband Harold Grinspoon, Natan Sharansky freed, the Ethiopian Jewish exodus, the Gulf War and Scud missiles to Israel, and the March on Washington. During this time, Diane started donating in her own name, and the team of women mentored each other, with Betsy Gaberman as Diane's particular mentor. The idea of Jewish renewal, feeling strengthened by Jewish connection, is key for Diane; as she said, "Being Jewish stabilizes our lives, gives meaning, [and] we all want to live meaningful lives."
You can read more about Diane here.