Thanks to your support of the 2022 Annual Campaign, the Jewish community and interfaith partners in Western Massachusetts can provide educational, cultural, and religious programs, support services, and social connection for people in Hampden, Hampshire, and Franklin counties. Through our global partnerships, Jews in need around the world can access critical care, asylum, support services, and education to help them grow and reach their potential. In the United States, our national partners and the Jewish Federations of North America advocate for community security, nonprofit funding, care for the food insecure, and much more.

Words cannot adequately express the difference that you help us make each and every day. All we can say is… THANK YOU!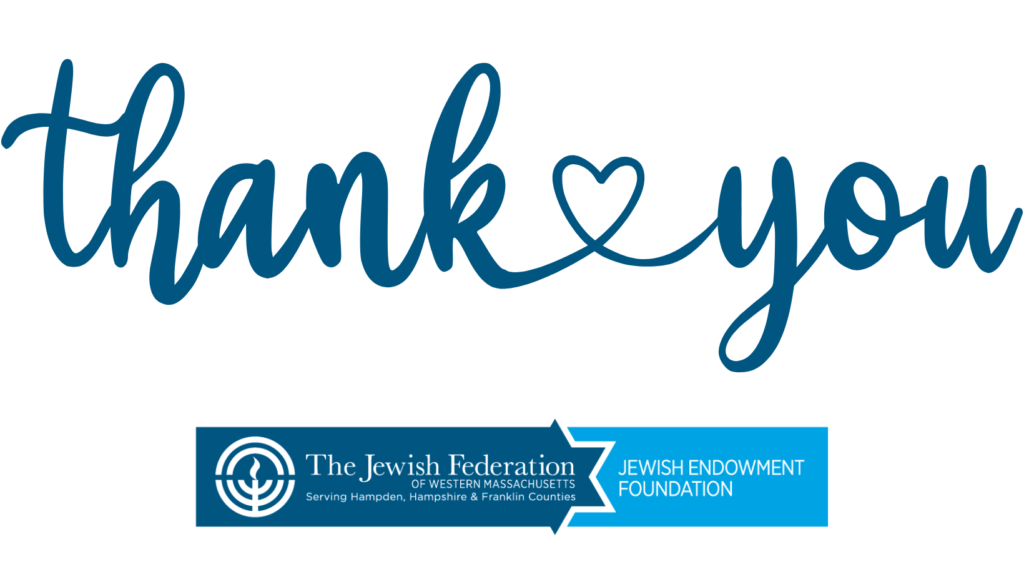 Questions about the 2022 Annual Campaign, programs of the Jewish Federation of Western Massachusetts, and how you can grow your involvement? Contact Donor Impact Officer Bobby Naimark via email or by phone at 413-737-4313.