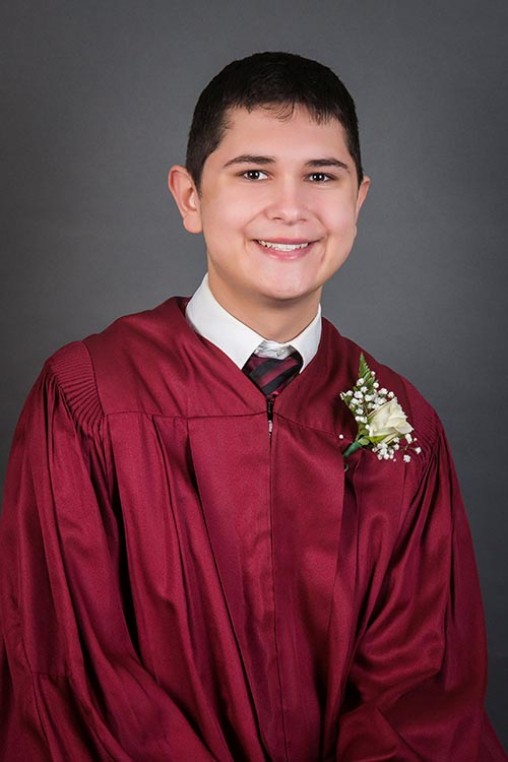 Meet George:
"I had always had trouble in school. I used to spend hours a night on just homework. All of my time was taken up by school work. No matter how hard I tried, I always failed in the end. When I first started going to the Hebrew High School of New England (HHNE) as a junior, I struggled with just about every subject. I was worried that I would fail and that I might not make it into college. My teachers at HHNE would not let me accept that. Soon after the first test, my teachers approached me and gave me tips on how to do better. Even after my grades increased, they still offered their support. By the end of junior year, the idea of college was no longer an idea, it was a reality.
Senior year came, and I found myself in my first honors courses. The teachers I had the year before still supported me and helped me when I needed them. As the school year progressed, I not only saw a large difference in my grades, but I was shocked to find that I had the choice of going to several renowned colleges.
Throughout the school year, I didn't just have the support of the faculty, but I also had the support of the senior class. When I first started at HHNE, I quickly learned that the students, no matter what grade they are in, will always be friendly, and help you connect with others. If someone is out sick or even just upset, the whole school will try to make that person feel better. Even if they don't know the reasons. This sense of community made my commute worthwhile. I live two hours from HHNE. When I first visited the school, I almost decided not to come. I would have to wake up at five in the morning, and I would not get home until seven at night, but then I walked into the school and found myself surrounded by students who just wanted to get to know me. I felt like I belonged. It was then that I decided I wanted to go to HHNE. After graduating from HHNE, I am that much closer to my dream job of being a veterinarian, and I never would have gotten where I am if I stayed at my old school. Even after leaving the school, I still feel like part of the community. Going to HHNE is an experience I would not trade for anything.
Thanks to the support of our community, the Jewish federation of Western Massachusetts is able to provide critical scholarship dollars to deserving students, such as George.
To learn more about HHNE, click this link to visit their website hhne.org.