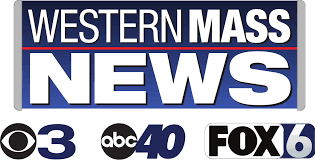 Local community leaders react to bomb threat to synagogue in Attleboro
Mass. (WGGB/WSHM) – "We are definitely having a lot more surveillance, a lot more police presence, security guards at all of our Jewish institutions," said Gorenstein.
Nora Gorenstein, CEO of the Jewish Federation of Western Mass, is prioritizing the safety of the entire jewish community, since the attacks on Israel by Hamas militants.
Hundreds of Israeli and Palestinian civilian lives have been lost overseas during the attacks.
Gorenstein tells Western Mass News that local jewish leaders have been discussing safety concerns.
"We've been trying to be very, very strategic and thoughtful about what we need to do and to balance being proud and being Jewish and living our normal lives with also just recognizing that it's a particularly difficult moment," said Gorenstein.
Some houses of worship, here in the Baystate, are already receiving threats to their congregations.
On Saturday, the Agudas Achim Synagogue in Attleboro received a bomb threat via email, which, according to state authorities, turned out to be a hoax.
We asked Gornestein if synagogues in Western Mass have also received these emails, or if there are concerns.