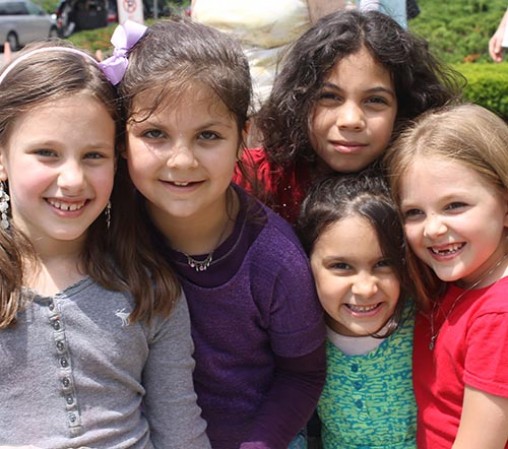 LYA's success is portrayed by some unorthodox methods to achieve high standards and goals.
You never know what you might see when you step through the door, especially during Registration Mania Week. During Registration Mania Week 2014, LYA successfully re-registered 96% of its student body. The student body challenged the heads of school to a hockey competition in the gym.
"Registration Mania Week at LYA is more than just a fun week of school", commented Rabbi Noach Kosofsky, Principal. "It validates the confidence that families in our community have in the educational excellence that they receive at LYA and the fact that these families have invested their children's future in our community. LYA is experiencing growth on all fronts, from an increase in the Early Childhood program to the largest Middle School in ten years and the Jewish Federation is our partner in the success of our growth."
"We are fortunate to be a beneficiary agency of the Jewish Federation of Western MA", noted Rabbi Kosofsky, "but more than that we are partners in fueling the growth of the local Jewish community". Through the support of the Federation, LYA staff, students and families are provided with opportunities of collaboration and mutual support, and participation in many events for the entire Jewish community.
Working with the Federation allows LYA to continue to do what it does best: plan for the future of Jewish Education in our community.
To learn more about LYA, click this link to visit their website at lya.org