Jewish Community Ambulance Campaign


NEW AMBULANCES URGENTLY NEEDED IN ISRAEL
Help us raise funds to cover the cost of one ambulance!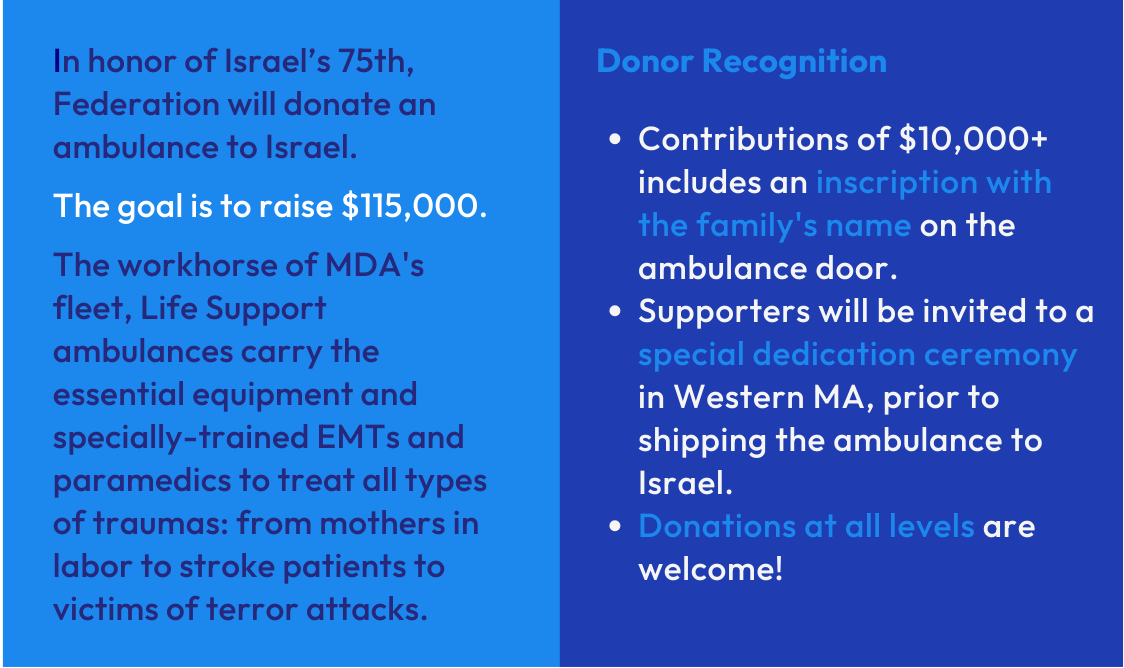 Magen David Adom is Israel's national emergency medical services, blood services, and disaster-relief organization. MDA is recognized as one of the world's leading EMS organizations, a reputation it has earned through responding to years of terrorism, wars and everyday accidents. MDA receives no government funding, therefore relies on the generosity from people like you to support its lifesaving work.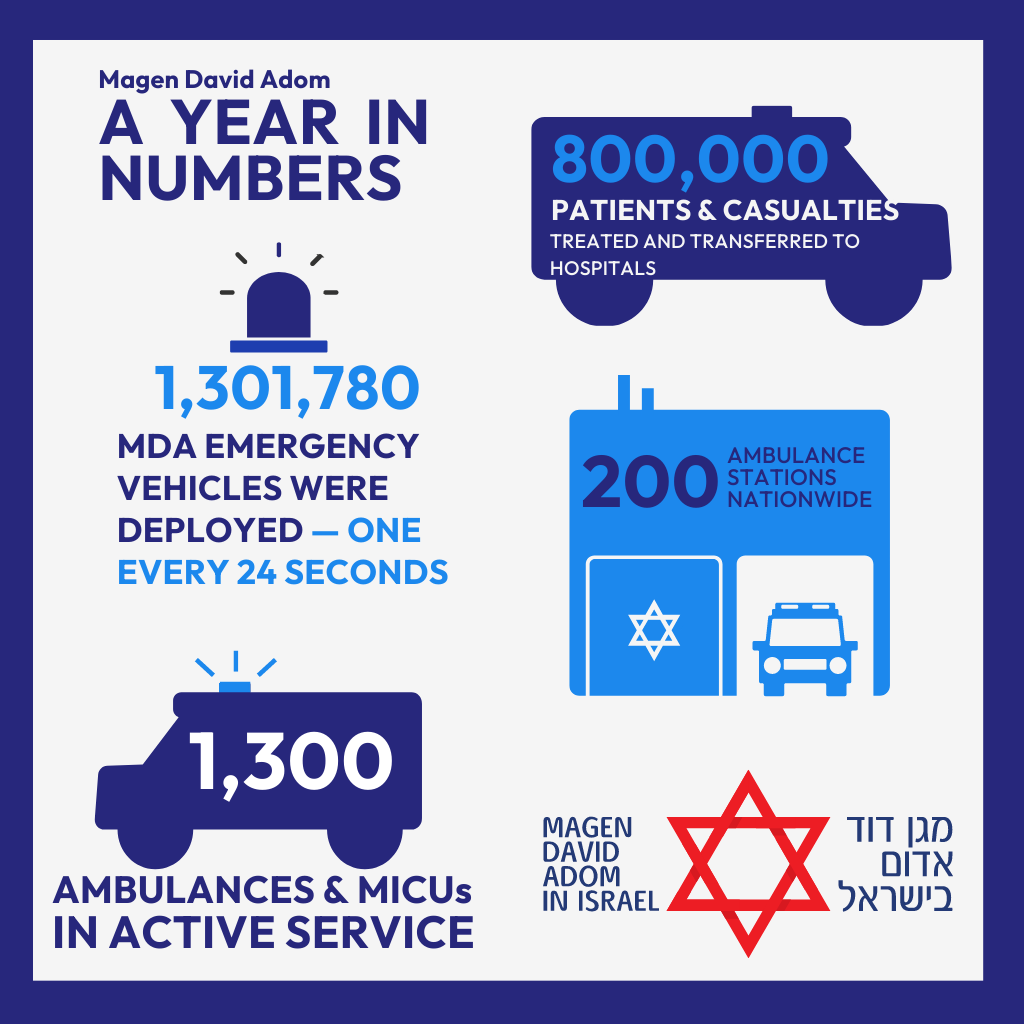 If you would like to make a contribution via mail, please make checks payable to:
Jewish Federation of Western Massachusetts, 1160 Dickinson Street, Springfield, MA 01108
Note "JFWM Ambulance" in the check section.
Questions? Contact Bobby Naimark, Donor Impact Officer, at 413.737.4313.